We've Got You Covered
If you are a first time renter, we've got you covered. Expressway wants to make sure you have everything you need to be as creative as possible and we are happy to walk you through the processes. If you're a student, you are uniquely qualified to rent from Expressway and you can see a detailed process on our 'Students' page.
How To Rent
What we need to set up your account:
Completed rental agreement (see download link in footer)
Valid References
Valid Identification
Matching Credit Card Image for verification
COI - Industry slang for "Certificate Of Insurance"
All of this submitted at least 24 hours before your check out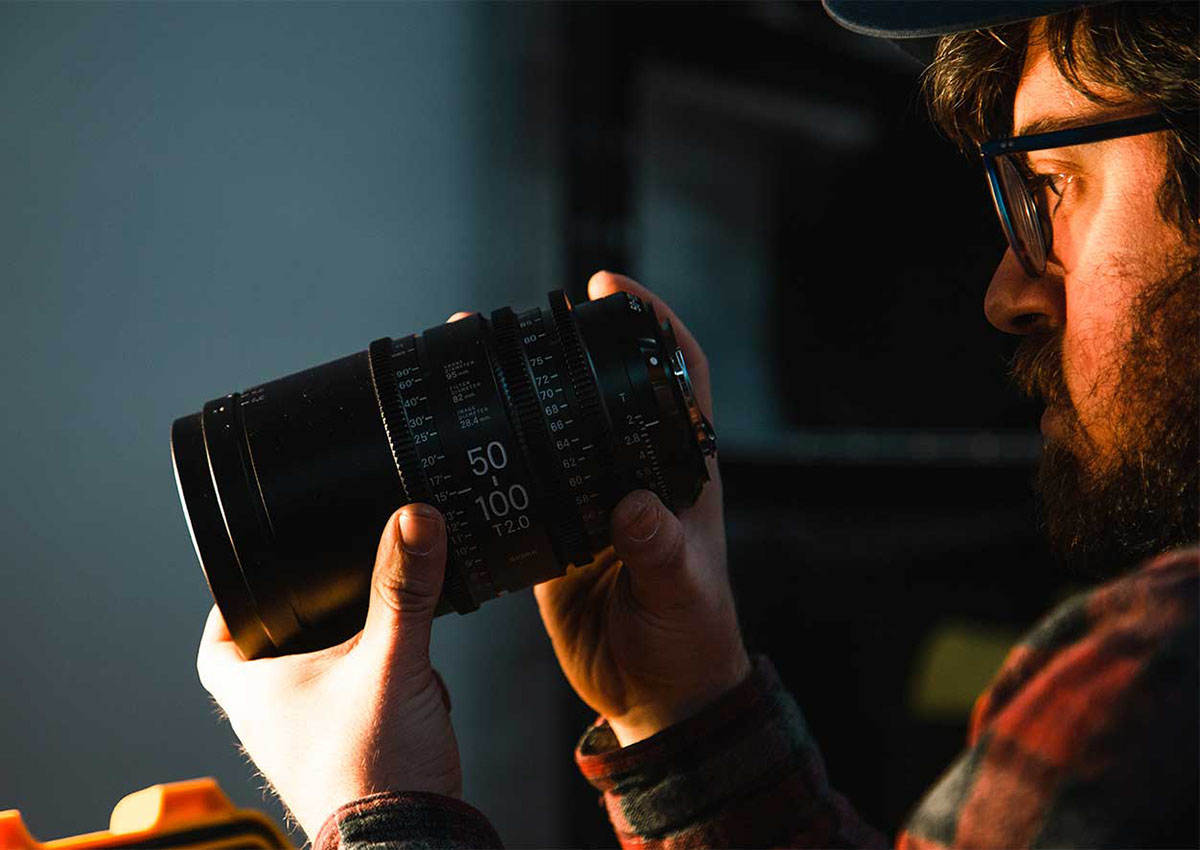 Renting in 6 Quick Steps
Step 1:

Submit your order, there are a few ways!

Use the website. Drop items into your cart and submit a quote request.

After you submit a quote request, one of our rental agents will email you back an estimate and you will be off to the races.

If you have a complete gear list, you can send it to us in an email with the dates of your shoot and when you'd like to pick up/return:

[email protected]

.
If you'd rather speak to a human being, call us! (267) 239-5686

Step 2:

Step 3:

Forward the Replacement Value and the Sample Certificate of Insurance to your insurance provider. Let them know you are renting equipment from us and request the following

Please issue Expressway Cinema Rentals a COI listing them as "Additional Insured and Loss Payee".
Please show the "Rented Equipment Coverage" on the COI.

The Replacement Value list will clearly show them how much equipment needs to be covered and the Sample COI will demonstrate what limits and coverages are required.

If you experience any issues with this, we are happy to speak with your provider to get everything sorted out. Put your insurance agent in touch with our rental agent via email.

Step 4:

Fill out the Rental Agreement. We have provided a sample agreement as well which demonstrates exactly how to fill out a rental agreement. It is very important that you fill out the form in full and provide references for us to verify, bonus points if you provide contacts at other rental houses. This is the only way that we can confirm you as a new client. If you have questions about the references section, please call us.

Step 5:

Email us your completed Paperwork. Paperwork must be submitted one business day in advance of your order. Once you complete the Rental Agreement, review the "Included Documents Checklist" listed on the Rental Agreement and make sure you have everything.

We will not run anything on your card unless agreed upon in advance, but we need it for verification.

Step 6:

Come get your equipment!

Check-outs happen after 1pm and we close at 5pm so give yourself enough time.
Earlier or longer checkouts can be scheduled with advance notice and pending availability of the equipment.

Camera Check-outs can start earlier after 10am since they generally take longer.

Returns or Check-ins must start before noon to avoid any late fees. If you know you are going to be late, let us know and we will try to work with you to avoid any fees.
No Insurance? No Problem!
Credit Card Hold:

If the order is under $5,000 you can place a hold on your credit card in place of an insurance policy as long as your limit will cover the replacement value. The hold may take up to seven days to clear once the hold is placed on the card and we cannot accept this method if the rental is more than three business days.

Rent Insurance:

There are short term insurance solutions that you can buy from companies like www.insuremyequipment.com & www.productioninsurance.com. Depending on the replacement value and dates, the cost will vary, but it is affordable compared to the cost of a loss. When filling out the form, make sure to include the following steps:

Fill in the rented equipment value. That is the only rental coverage you need.
Be sure to check the boxes for unattended vehicle waiver and loss of use.
Be sure to select the $1,000,000 liability coverage as well. Rental Houses do require liability coverage as well as rented equipment coverage.

Use Your Client's Insurance:

If you are being contracted to shoot something for a client, it may be worth asking if they have insurance that you could use to rent the equipment. Please also note that we will need the rental agreement and the COI to match, so make sure your client is the one to fill out the agreement in this case.

Ask A Friend:

This one is not really something we can help with, but people do it often. Ask a friend to use their insurance. If you have a friend or know a company that wants to support your project, they may be willing to let you use their insurance. That just means that the order technically gets billed to them, they fill out the rental agreement and they are now responsible for the equipment, but this option can be worth exploring.

Students:

If you are a student there are options through your school and we explore this in detail on the 'Students' page, but generally, students are all set to rent.

Help Me!

If none of these apply to you or you have more questions, give us a call. We will figure it out with you. We want to make sure you get what you need and we will do our best to find a solution that works for you.